Zach has received numerous accolades for his teaching methods, books, and instructional videos: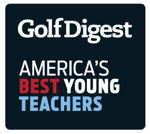 "Best Young Teacher in America" (2014)
In 2014, Golf Digest recognized Zach as one of the Best Young Teachers in America.
To identify this group, we surveyed our nationally ranked teachers, all 41 sections of the PGA, and just about anyone we thought might know a good candidate. After a comprehensive evaluation, we welcome 11 new teachers to the list. These talented instructors, along with 29 who are returning, represent the future of golf instruction.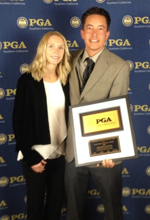 "Teacher of the Year" (2013)
In 2013, the PGA named Zach its "Teacher of the Year" for all of Southern California — the highest honor the PGA can bestow a golf instructor.
The award recognizes "a PGA Professional who is an outstanding teacher of golf among the ranks of PGA membership." The PGA explains:
"This award is based on a professional's overall performance in teaching; unusual, innovative and special teaching programs initiated or implemented; articles published; as well as outstanding golfers the professional has instructed."
"Teacher of the Year" (2012)
In 2012, Zach was voted the SCPGA Metropolitan Chapter's "Teacher of the Year". The Metropolitan Chapter is the PGA's largest with over 600 PGA professionals. The SCPGA wrote:
Zach Allen is the Director of Instruction at De Bell Golf Course, and has started a citywide golf instruction program. He has been awarded 2012 Metropolitan Chapter Teacher of the Year. Allen has partnered with the Boys and Girls Club of America for a five-year mission introducing local youth to the game of golf. He has also led a team of golf instructors teaching and introducing golf to hundreds of underprivileged boys and girls. Allen has been a featured golf instructor on ClevelandGolf.com, their CG T.V. Channel, as well as on GolfTipsMagazine.com.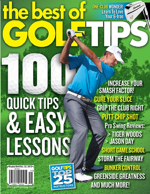 "Top 25 Golf Instructor" (2011)
In 2011, GolfTips Magazine named Zach a Top 25 Golf Instructor. And Zach's popular series of instructional articles for the magazine led the editors to feature him twice on GolfTip's cover.