— Carter, Ontario
If you use a RSS reader, the easiest way is clicking the "RSS" link at the top or bottom of any webpage. This should create a feed in your preferred RSS application.
Alternatively, enter your email address in the sidebar.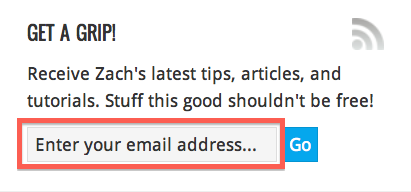 This creates a Google FeedBurner subscription. You will receive an email whenever new content is published. Best of all, you can easily unsubscribe — so you don't have to fear an unwelcome email barrage.